HqO – Office App

HqO's Office App provides landlords and tenants with a digital platform to build future-proof and people-focused work environments.

For convenient and efficient building managment the application unites a comprehensive set of custom built functionalities and integrations.
NU.nl – Annotators
Today, news agencies that used to report on complex controversies, often end up in bitter debates regarding their framing, rather than the facts. Feverish concern for truth disables authors and readers to agree on what is correct.

To prevent the two sides from drifting apart NU.nl formed a community of knowledgeable annotators who use a transparent tool that promotes sensible annotations rather than opinionated comments.

Florian Intercom System

During a Mass Casualty Incident, an array of protocols is activated and the exchange of information becomes essential for people's health. However, incidents such as the Paris Terror Attacks or the Grenfell Tower Fire reveal that Emergency Medical Services lack behind today's technological standard.

Florian Intercom System is an application that bundles the flow of information to coordinate multiple relief forces during mass casulty incidents.

Claimlane

Claimlane is a system designed to automate and accelerate the process of submitting returns. Customer satisfaction increases, while the workload for retailers and suppliers is reduced.

In one flow multiple retailers and suppliers can be involved. Claimlane provides insights on quality standards, and helps to identify potential manufacturing defects.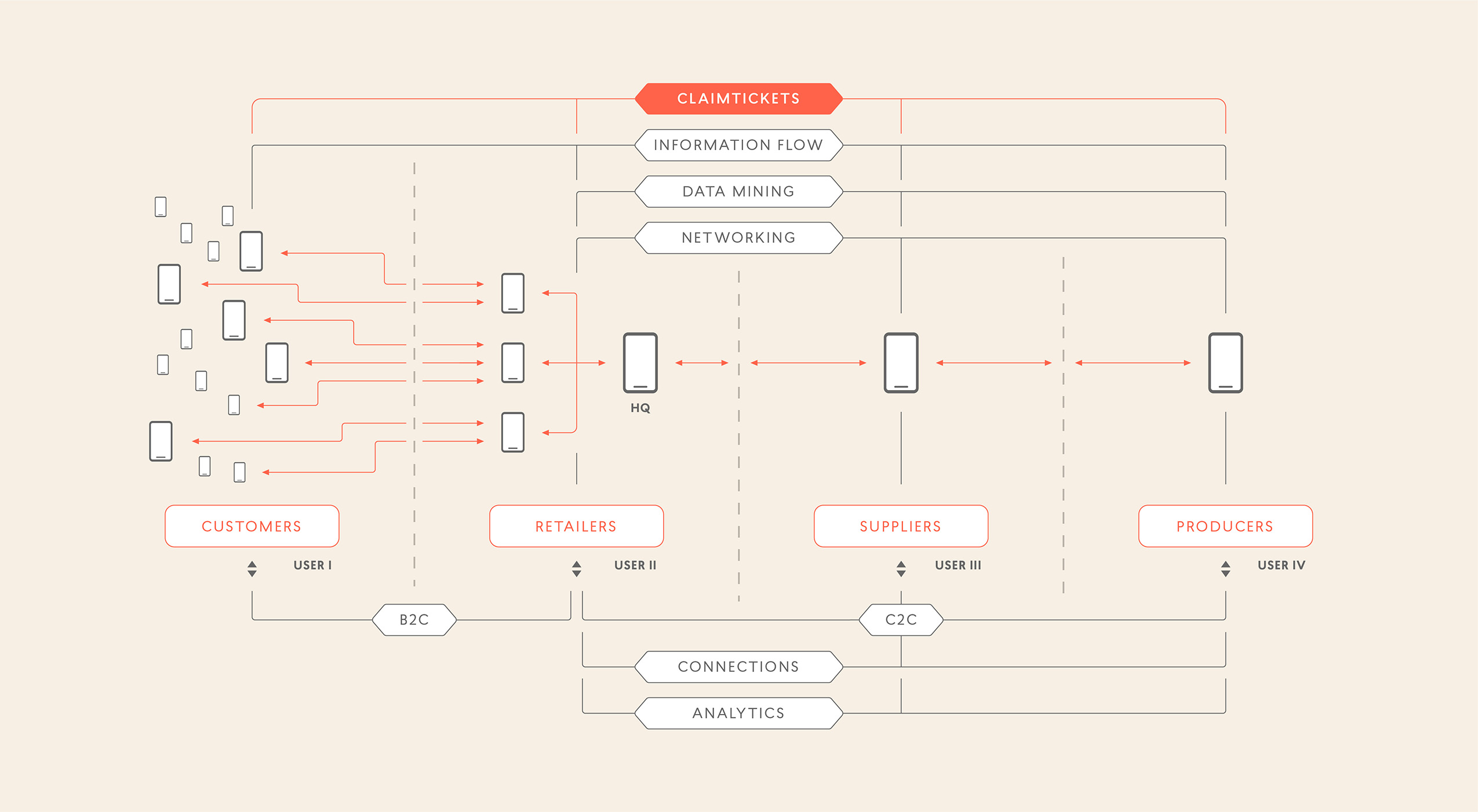 In Silent Tribute

While old people tend to conceal weakness, assistive devices act like incorruptible witnesses to an undeniable truth. This narrative aims to abondan shame, and by honouring these indispensable objects in a colourful mannar, to increase awareness, as these unsung heroes objectify the spread of neurological diseases in an aging society.

www.insilenttribute.com